How to meet the management needs of tomorrow's superyachts
For the yacht management company, the trend means managing more vessels in more places, across the world.
What do trends in superyacht design and operation mean for yacht management companies, especially in a post-coronavirus world?
Demographics are disrupting the superyacht sector.
Just 40 will soon be the average age of a superyacht owner. Many made their fortunes in the tech sector, a greater proportion come from Asia. As this new generation of high net worth individuals joins the superyacht community, its tastes, interests and concerns are shaping the way superyachts are designed and operated.
The Monaco Yacht Show organisation recently noted four key trends:
Sustainability

Philanthropy

Innovative design

Wider horizons – the explorer yacht trend
The Wealth-X website adds two more trends – an increase in the number of vessels brought under yacht management and greater demand for onboard technology in all areas; security, communications, management and "smart home" gadgetry.
The coronavirus crisis has, in the short term, turned the yachting world upside down. But what about the future? As other sectors begin to look to the post-COVID-19 world, I asked Centtrip's Head of Marine and Aviation, Edward Majdalany to summarise what he hears across the industry.
But first, let's look at how some of those longer-term trends will affect the way yachts are managed.
More yachts under management
Greater numbers of superyachts are being placed under professional yacht management companies, bringing the benefits of economies of scale and improved efficiencies.
Working with a yacht management business also means that best practices are rolled out more quickly and crew can be rotated more efficiently.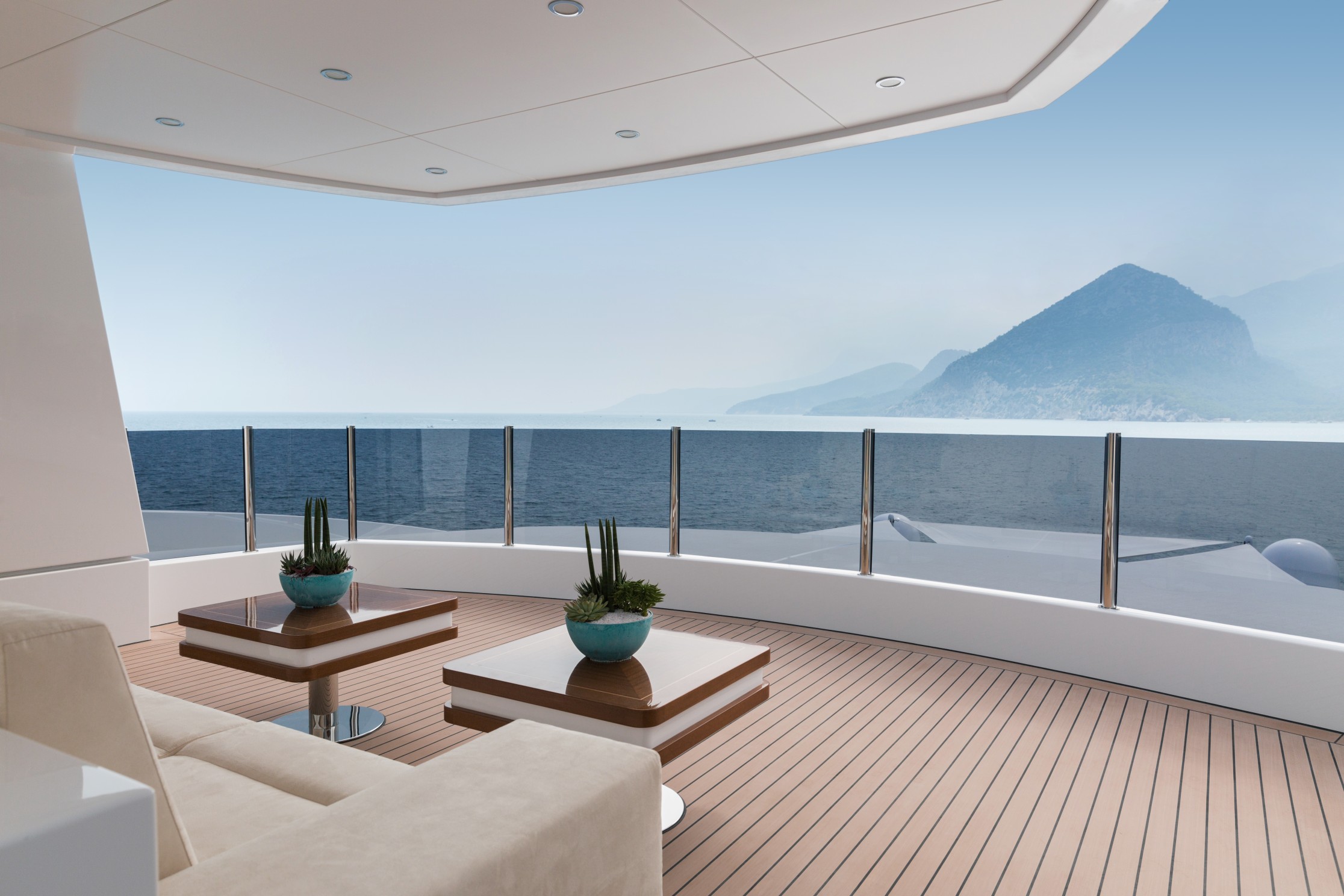 As superyachts become larger and more complex, using a professional yacht management organisation makes it easier to support onboard technology and stay on top of changing legislation.
For the yacht management company, the trend means managing more vessels in more places, across the world. Support becomes a 24/7 operation.
At the same time there is an increased need (and demand) for yacht captains to have greater autonomy in operations. They need the ability to respond quickly to situations as they arise. As a consequence, yacht owners and operators are looking for card and payment solutions that offer higher transaction and balance limits; especially in today's post-cash world.
At Centtrip, we see this reflected in the way our services are used:
Yacht owners, management and finance teams keeping control and providing 24/7 support using the award-winning Centtrip app;

Account holders making use of Centtrip's uniquely high transaction and balance limits;

Greater use of the Centtrip multi-currency Mastercard to enable cashless yacht operations. This increases security and makes it easier to manage restrictions on the use of cash.

Increasing use of international payments and foreign exchange to settle invoices on behalf of managed yachts.
"Speed and service are paramount within the yachting industry. The client support team at Centtrip are second to none, always on hand to make our lives easier and subsequently our clients'. The technology platform that Centtrip has, is clear, fast and effective. It's great to have a financial partner that is not only trustworthy and competent but that also has an in depth understanding of the luxury yachting space." - Phillip Holden, Management Director, BLUEWATER YACHTING
Bigger boats mean bigger crews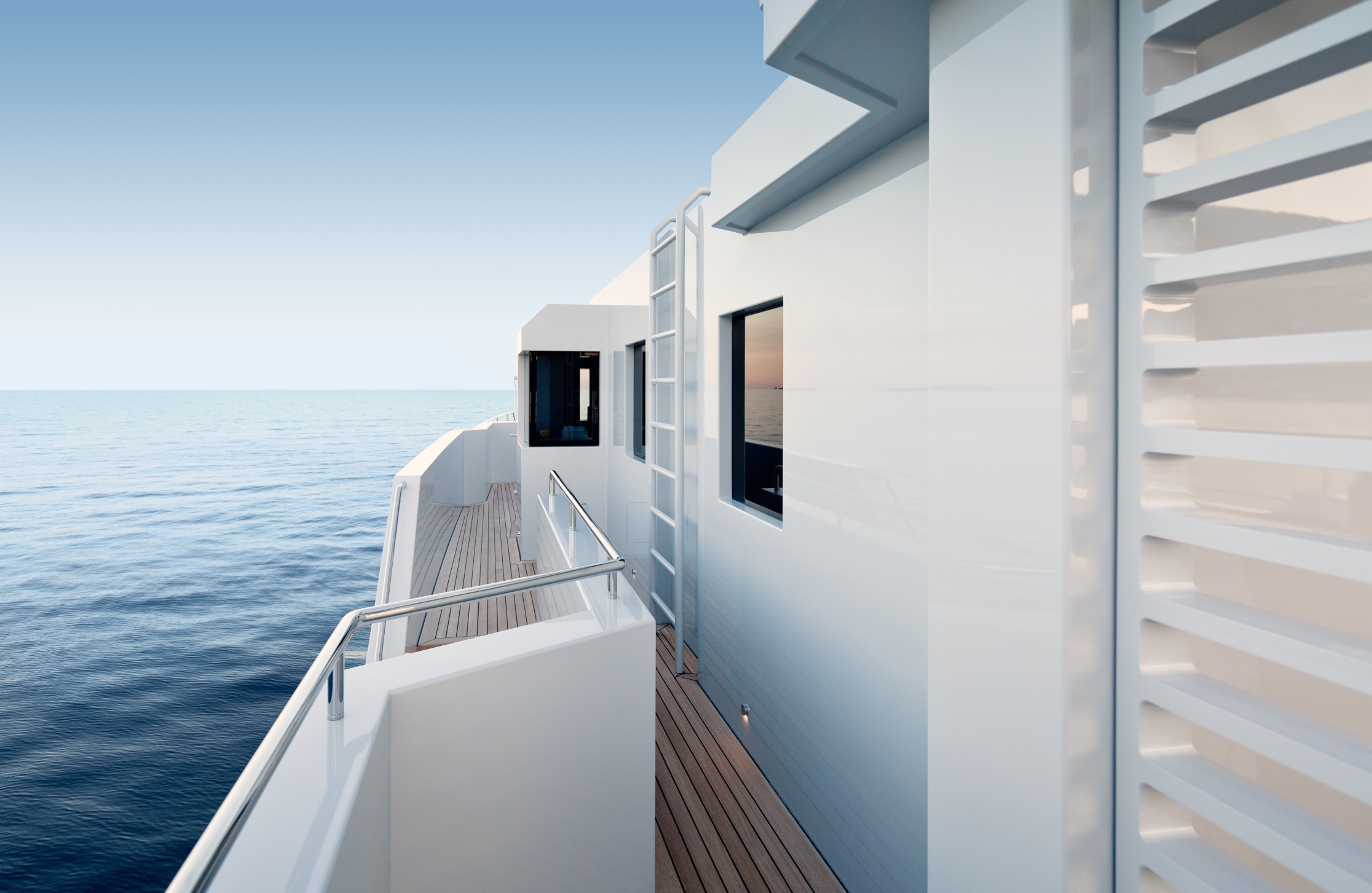 There's a clear trend towards ever larger vessels. In part, this is to accommodate greener concerns (hybrid propulsion) and wider purpose (philanthropy), but it's also driven by the change in core use.
Younger owners, often with young families, want more sports equipment and toys, and they want more space for entertaining –beach clubs, pop-out balconies and swimming platforms, as well as cinema rooms and spas.
The result is that these larger vessels need larger crews. Management, security, HR and payroll, all become bigger tasks.
"Year on Year, Northrop & Johnson has seen its client book grow, onboarding more yachts each season. With a financial partner such as Centtrip, and through its industry-leading platform, our Captains are well equipped to manage APAs [advance provisioning allowances] in an easy to use and effective manner. Centtrip has enabled us to remove the need for cash onboard our vessels, which benefits our business, our captains and our clients. The real-time reporting features keep us up to date 24/7 enabling our Captains to stay on budget and know in advance if more funds will be required. It gives us the ability to instantly reconcile accounts when dealing with back to back charters as well as provide the Charterer with details for expenditures straight away." - Maria Giovanniello, Director of Finance and HR, NORTHROP & JOHNSON
At Centtrip, we see this reflected in:
More Centtrip multi-currency cards per vessel – as budgets get cascaded down to more (and more specialist) crew members;

Greater use of user-created reporting hierarchies;

Greater use of Centtrip's batch payment option for paying crew salaries.
"The Centtrip app is ideal because it's really user-friendly and gives captains real-time reporting of transactions, 24/7 from anywhere in the world." - Farid El Khazzar, Charter Accountant, EDMISTON
Wider horizons mean multi-currency capability
One of the biggest changes in recent years has been the trend towards explorer yachts; larger, sturdier (even ice-class) vessels designed to cross oceans and venture far from traditional superyacht haunts of the Mediterranean or Caribbean.
Often, these superyachts carry helicopters and submarines. Some are even equipped with labs for serious science.
The owners of explorer yachts are looking for greater autonomy and often intend to spend more time onboard than might be the case for a traditional superyacht.
At the same time, wider horizons can sometimes mean greater piracy risk and the need for non-cash payment solutions.
Again, we see this reflected in client behaviour:
A wider range of currencies – exploring the world means going beyond euros, dollars and sterling. We see greater use of Centtrip's multi-currency card capabilities;

Instant transfers – with Centtrip, up to 15 currencies can be held on a single card and funds can be loaded instantly, anywhere in the world;

ATM withdrawals – cardholders can withdraw up to £4,000 per day on a Centtrip card.
"Far flung destinations like French Polynesia and Asia are becoming more popular, as they should. You have a yacht so you can go where you want, when you want. Of course, that means crossing international boundaries more frequently and it increases the need for an easy, non-cash, way of paying for everything." - Rob Dolling, Director of Sales & Purchase, Management and New Construction, VERPEKA DOLLING
A post-COVID-19 perspective
Despite the short-term disruption, the superyacht charter business is cautiously optimistic about the future, says Centtrip's Head of Marine and Aviation, Edward Majdalany.
"Without doubt, the charter market has been heavily impacted this year, but there is a sense, or a hope, that by August or September we'll see a return to some sort of normality. However, the Mediterranean charter season usually begins with the Monaco Grand Prix and a lot of owners will be impacted by the lack of charters."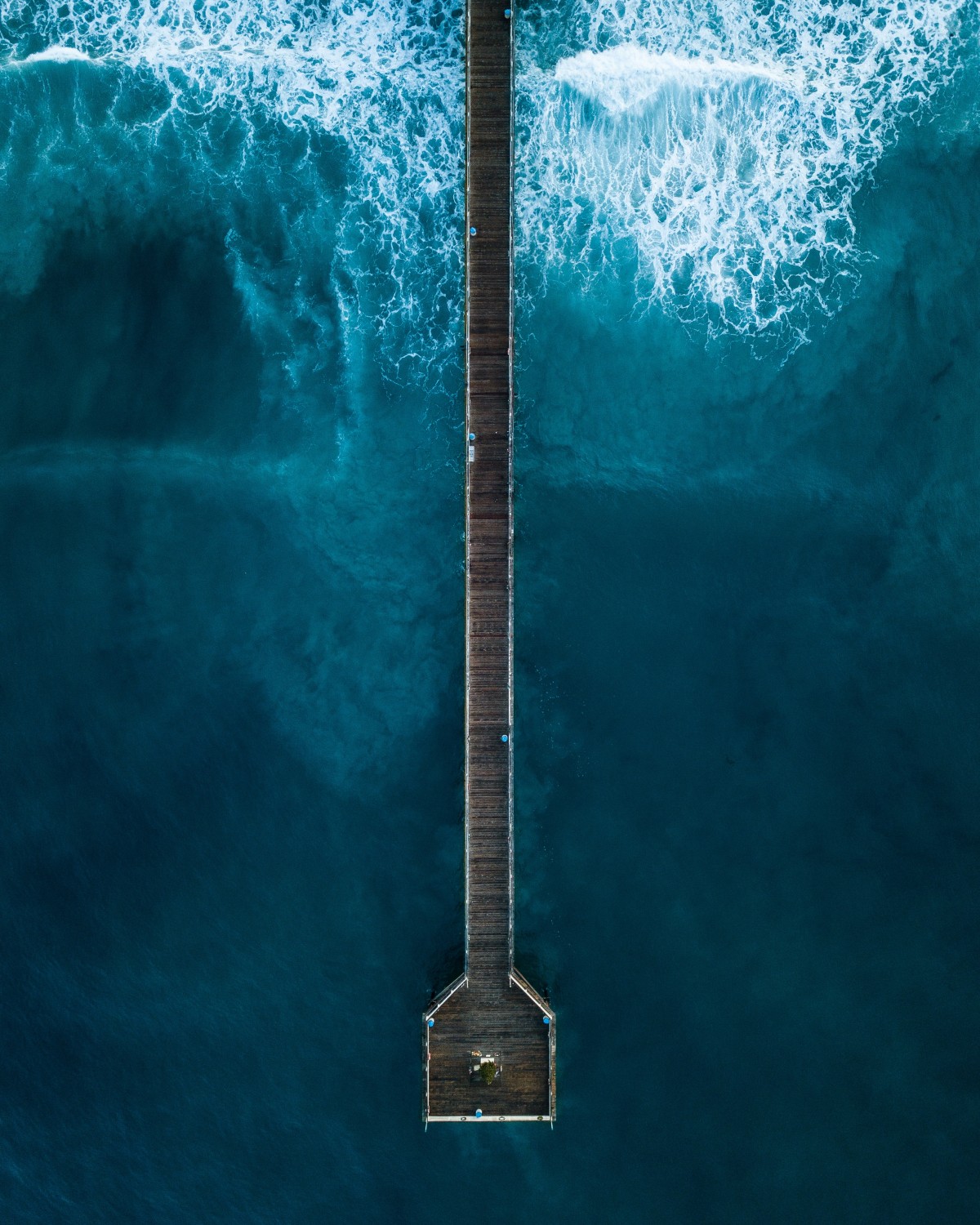 "These boats can cost millions a year just to keep in the water," he continues. "Without charter revenues, some owners will decide to sell. We're likely to see a lot of brokerage activity and, of course, there will be investment opportunities and bargains to be had."
Different classes of yacht will be affected in different ways.
"We have noticed a requirement for longer charter on several larger vessels. As opposed to spending what would be the European summer in the Mediterranean, these charters are being taken further afield, to the likes of Asia, and this is prompting a potential earlier start to the Caribbean charter season."
In the meantime, "All the big yacht management companies are adapting and putting things in place for when quarantine is over. They're offering flexible rates and 100% cancellation policies, backed by insurance companies. Some of the big yacht shows are becoming virtual events and, as you would expect, management companies are placing even greater emphasis on deep-cleaning yachts and health-testing their crew."
Customers are adapting, too. Charter brokers are reporting an appetite for longer charters; from a traditional one or two-week booking up to three or four weeks. After enforced isolation, clients want to take charge of their own time in a safe location of their choosing.
"Charter companies are expecting a big spike in activity. The biggest period for charter and buy/sell activity in the past 20-30 years came after the 2008 Financial Crisis and there's an expectation of a similar rebound after the peak of the coronavirus crisis has passed."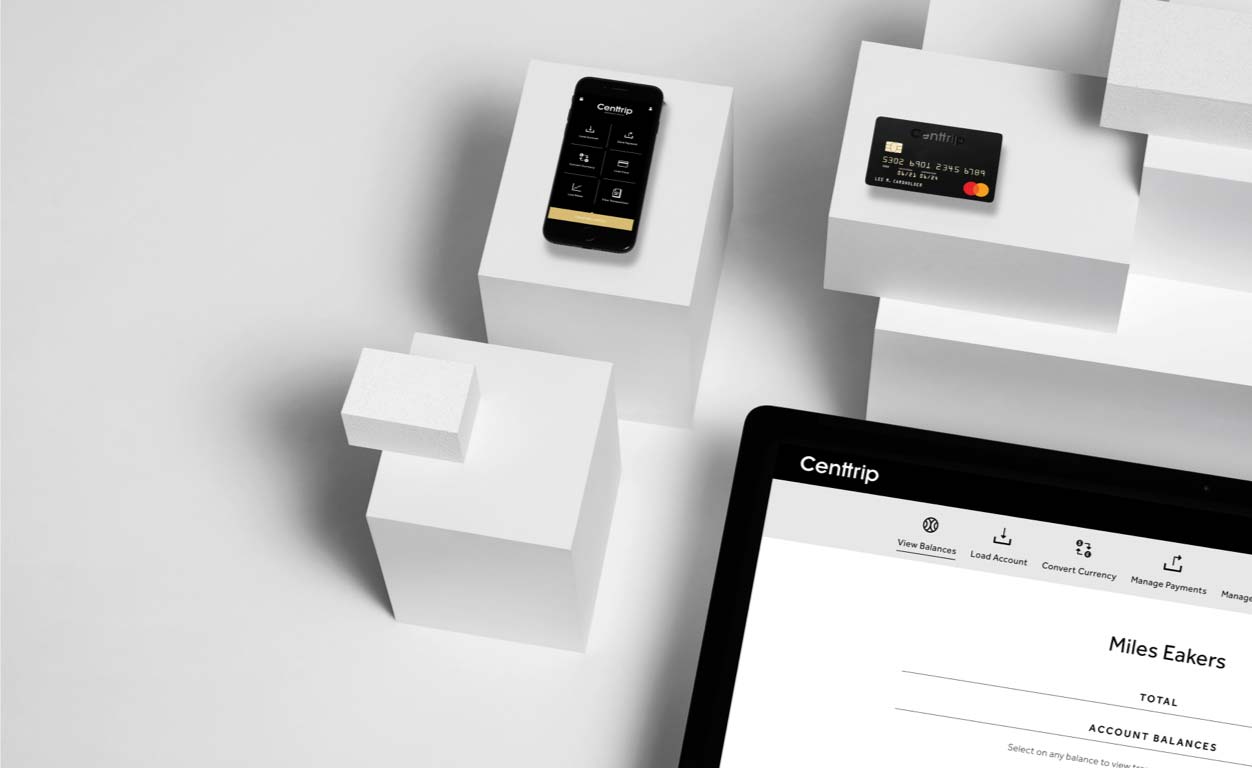 Centtrip and superyachts
Marine – and especially the superyacht sector – is one of Centtrip's core markets. We design our services to meet the needs of high-spending, internationally mobile individuals and crews.
Centtrip provides its services to the world's largest superyachts. Last year, nearly £1 billion of transactions flowed across the Centtrip platform. Our cutting-edge technology is used by over 16,000 clients worldwide and our premier financial services and dedication to customer experience have made us industry leaders in the marine sectors.
Want to know more?
If you'd like to discuss how Centtrip can support your international yacht management and charter operations, please get in touch.