How to better manage your production budget
Managing the finances for a film or TV production can be a high-octane, action movie all of its own. Our new free Centtrip guide can help make your next production less of a drama.
Get your free copy of the new Centtrip Guide.
Managing the finances for a film or TV production can be a high-octane, action movie all of its own.

The global pandemic, and the measures required to keep a production safe, add a further layer of complication.
How can you make your next production less of a drama?
There are ways to improve safety, reduce costs and also increase speed and empowerment.
How To Better Manage Your Production Budget, our latest Centtrip Guide, is full of ideas to help you control your film or TV project at every stage, from Development through to Post-production.
Let's look at a few of them.
Be Covid-19 safe
Firstly, think about how the processes you define will contribute to a healthy working environment. For example:
1.     Going cashless. No-one wants cash anymore. Switching to card payments reduces the risk of transmission from notes and coins.
2.     Encouraging contactless payments. Using cards for petty cash expenses enables the use of contactless, tap-and-go payments.
3.     Reducing unnecessary interactions. Using prepaid cards for per diems means fewer non-essential interactions. It removes the need for a cashier on set once a week and removes the cash queue, too.
4.     Going paperless. Using a smartphone app to capture images of receipts reduces paper handling.
5.     Real-time, anytime reporting on PC or mobile phone supports paperless and remote working for accounts and production office staff.
Empower department heads
Think about how empowering budget holders can streamline your production.
With Centtrip, every buyer can have a prepaid card and app that gives them instant, real-time visibility on their spend. Payment limits and reporting hierarchies can be tailored to your specific needs so that decisions can be taken quickly as the need – or opportunity – arises.
That means you can cascade the entire costume budget to the wardrobe department if you wish. You can also transfer money instantly to and from individual cards in different currencies to meet the needs of the production.
With so many countries offering tax incentives for production, it makes sense to choose a card that can cope. Centtrip's prepaid multi-currency Mastercard has the highest balances and transaction limits on the market, and it's accepted in more than 210 countries and territories. Ideal for locations less travelled, or for last minute location changes.
Plan ahead for international needs
If your funding and expenses are in different currencies, it pays to plan ahead.
Perhaps you have US dollar funding for a UK-based film, or maybe you have international, on-location shoots.
These are volatile times – the USD/GBP exchange rate has moved by more than 15% in the past 12 months – and large movements can cause an unwelcome squeeze to your budget.
There are several steps you can take to mitigate foreign exchange costs:
Hold currency for future needs – too often, organisations incur double costs simply because they exchange currency as soon as it's received. Think ahead – is it worth holding those euro to pay future expenses?

Use a multi-currency account and cards – With a multi-currency account you can hold money in different currencies and only exchange them as required. That avoids foreign transaction charges and you'll often get a better rate when you do decide to exchange.

Talk to an expert – If you anticipate future foreign cashflows – whether it's funding being received or expenses to be paid – talk to a currency expert. No-one knows the future, it's true, but a professional currency desk will be aware of upcoming events and outlooks. They can advise whether tools like forward trades could help mitigate your risk.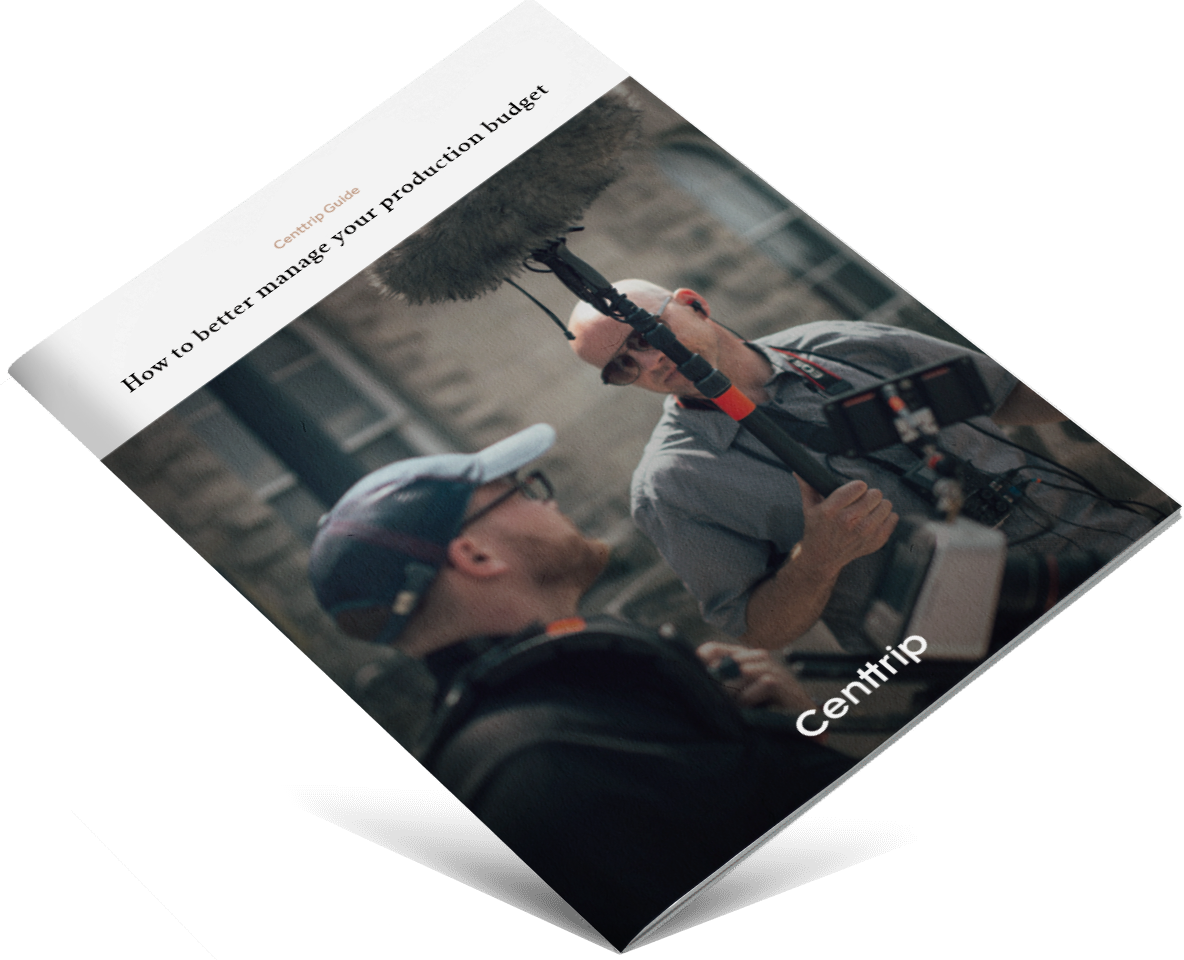 Download your free copy, now
Get your free copy of the new Centtrip Guide on How to Better Manage Your Production Budget now.