10 years on tour, on board and on your side
Powered by the most talented and ambitious team, Centtrip turns 10 this year with record results.
Ten years!
Typically, only one in three businesses even survive for 10 years, so seeing Centtrip prosper in such challenging macroeconomic conditions (Brexit, Covid-19, international conflicts and inflation) calls for celebration.
The business was founded in 2013 and I thought it would be useful to take a moment to look back, instead of forwards.
2013 was quite a year. Barack Obama began his second term while Pope Benedict XVI retired (the first papal retirement in 600 years). Nelson Mandela died, Prince George of Wales was born, and so was Centtrip.
Fintech – financial technology – was growing quickly. Mobile payments were becoming mainstream. The UK's largest retail banks saw the number of mobile transactions processed double (to 18 million per week). Peer-to-peer payments and crowdfunding were also hot, while big data was beginning to find its way into fraud detection and risk management.
Centtrip was already at the forefront of some of those trends with the prepaid, multi-currency Centtrip card and mobile app.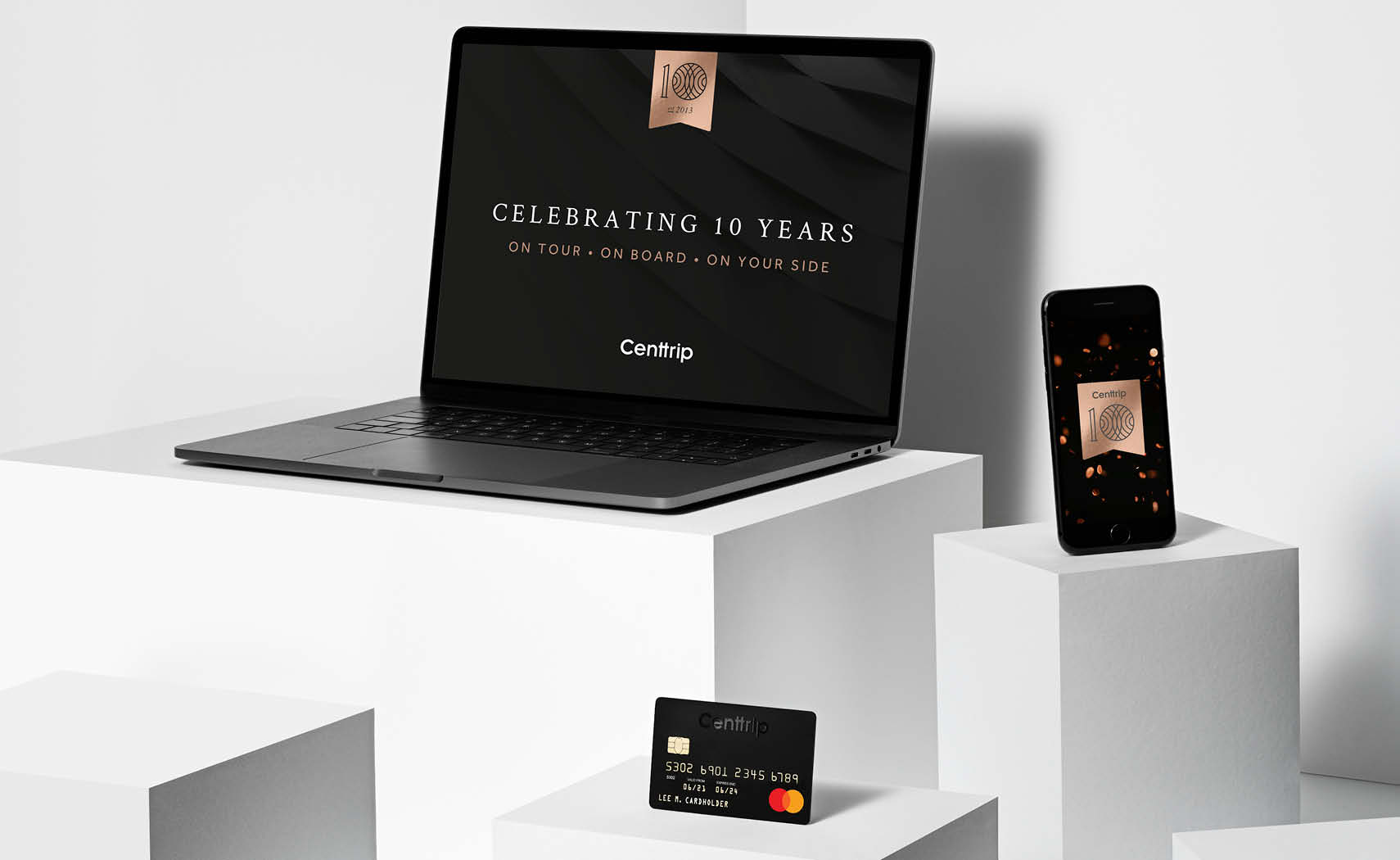 Today, we continue to leverage the most advanced technology while staying focused on the needs of our clients, because Centtrip has always been more than a technology company. Our focus on customer service and our deep understanding of the markets that we serve set us apart.
Our mission remains constant: to seamlessly connect the world's most glamourous money for the most dynamic businesses.
In the last ten years we've grown into a substantial business serving the payment, foreign exchange and expense needs of organisations that move around the world: touring artists, film productions, superyachts and others.
We now support over 70% of the world's largest charter superyachts, top film and television productions, and the world's biggest touring artists, from Elton John to Arctic Monkeys, from Adele to Kendrick Lamar – if they're on your playlist, they're probably on our client list.
That's an enormous privilege and a tremendous responsibility.
We've evolved as a business, too. We now have international offices in the Netherlands and the USA, and we've built a strong and diverse team of talent from across industries and professions. In the first couple of years, we had fewer than five female employees. Today, it's nearly half (48%) of the workforce. That's quite an achievement when the average fintech has twice as many men as women.
We've continued to develop the Centtrip platform and we've been blessed with awards for our product and performance.
The awards are welcome recognition for the hard work and dedication of our team, but even more valuable are the long-term, trusted relationships that we've built with our clients over the past decade.
If you are a client, an investor, an advocate, a team member, partner, supplier or simply an interested party, thank you. Thank you for your support.
Our birthday is in August. Between now and then we'll be publishing a series of articles looking back at the past 10 years and looking forward to the future.
There's so much more to come.