How to help your artists best manage their money, anywhere on earth
It's getting tough on tour. Talented crew have quit the business and venues have closed. Routing's harder and costs have been rising.
It's never been more important to have a handle on what's going on… wherever and whenever it's happening.
That's why so many business managers and artist managers are demanding real-time visibility and control from their expense management and payment solutions.
In this short series of posts we'll look at different ways to help your artist-clients and their teams best manage their money whether on tour or in the studio.
First, let's look at those important issues of real-time, anytime visibility and control, internal controls, reporting, security and support.
1.  Define and manage your internal controls
Every organisation is different. You don't want to compromise established structures by bending to a generic, out-of-the-box system, so look for a card and payment management solution that lets you define reporting and authorisation hierarchies that suit your needs.
For example, some artists and management may want to preload cards for each job role with their full budget, others may choose to add funds at different points during a tour. Whatever the structure, you'll want to retain real-time visibility and control.
User-defined, real-time reporting will enable you to accurately and instantly account for monies spent.
With Centtrip, you can set spend limits and real-time alerts at a per-card level. You can also decide on ATM access per card.
How many cards do you need? With Centtrip, you can have as many as required. We've previously provided 300 cards for a short, international tour to cover both tour expenses and individuals' per diems.
At a business manager level, look for a solution that can handle your unique complexity, allowing you to see and manage separate artist-businesses from a single interface.
2.  Look for user-defined, real-time reporting
Don't be limited by restrictive, pre-determined reporting formats and schedules when choosing an expenses and payments system. A good reporting system should enable you to tailor reports to your specific needs and routines: perhaps a daily, per person report for tour managers, a monthly, expense line print-out for artists. You decide.
Look for anytime reporting. A detailed credit card report isn't so helpful if it arrives a couple of weeks after the tour has ended. Real-time reporting lets you account for expenses at the end of every stage, whether that's a recording session, a video shoot or the European leg of a world tour. It also means tour managers can do their admin at their convenience, on the tour bus or in their hotel room. Centtrip's award-winning app and desktop interface give you real-time visibility over transactions on every card (subject to the control hierarchy you create) so you can always see every expense on every tour, as it happens.
Also look out for a receipt capture app that will help ensure nothing gets forgotten, lost or unaccounted for. It helps with later reporting and analysis, too.
Centtrip's Cash Manager is another great feature to capture those inevitable ad hoc costs. With this, you can be sure that even cash expenses are analysed and accounted for.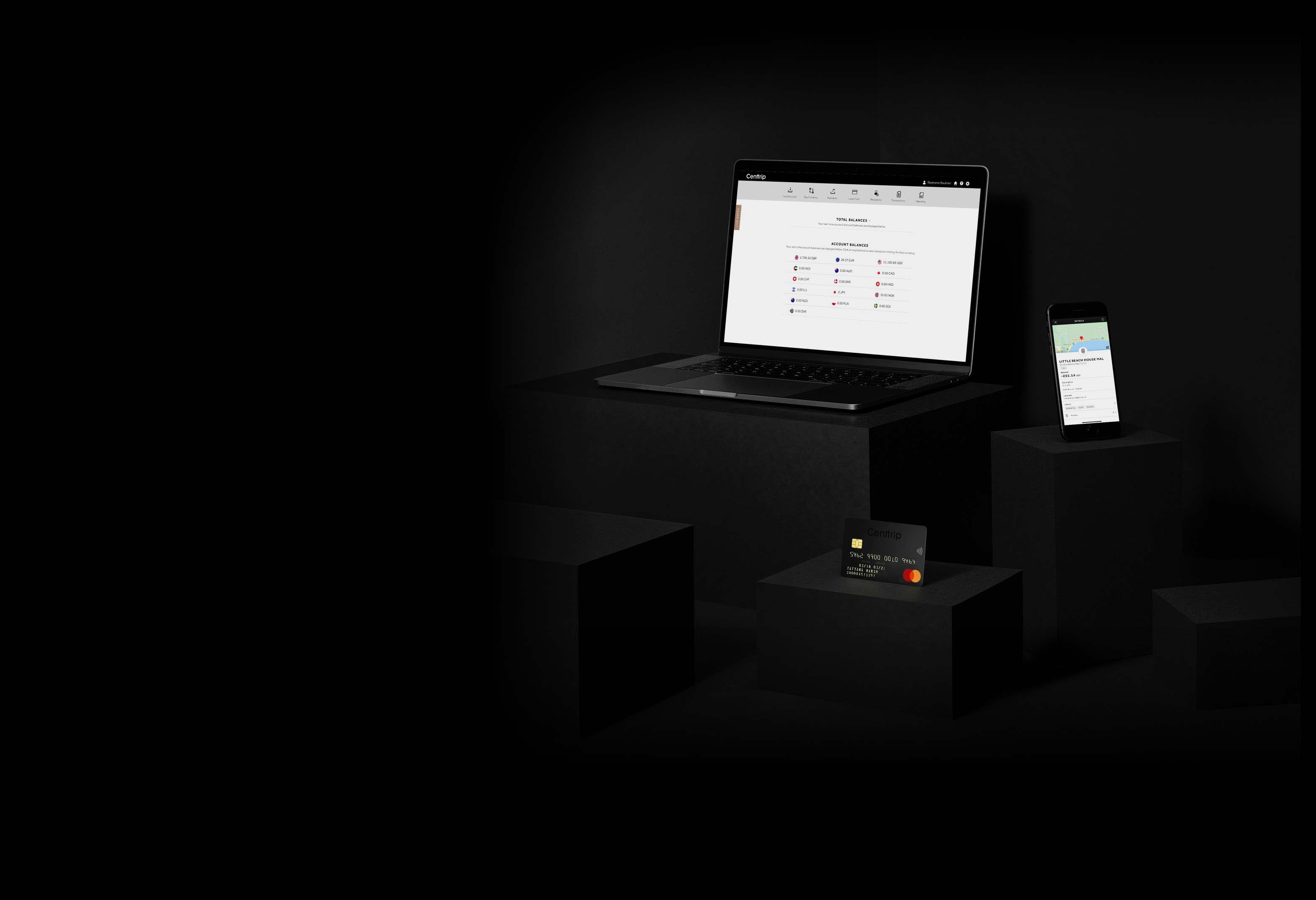 3.  Demand best-in-class security
Cards get lost, cards get found, cards get stolen. Safe mode allows an authorised user (cardholder, artist manager, tour manager etc.) to instantly lock or unlock a card – avoiding the stress and inconvenience usually associated with missing cards.
With the Centtrip prepaid Mastercard, you can also instantly transfer funds to and from individual cards using the Centtrip app. Some users prefer to keep their cards empty until needed, others preload the card with the budget they have to spend. The choice, and the control, are yours.
A further important consideration is the speed of issuing a new or replacement card. Whether it's replacing a lost card or equipping a new team or crew member, check that your card provider can deliver a card to wherever are, whenever you need it.
Some providers need weeks rather than days to respond, jeopardising the efficiency of your operations and service levels.
System-level security
Look beyond card-level security. For example, does access to the system require two-factor authentication? Are data transmissions suitably encrypted?
Does the provider comply with industry standards of information security?
Also, check that your treasury or payment solution provider is authorised and regulated by a recognised body. Centtrip is authorised and regulated by the Financial Conduct Authority (FCA) as an electronic money institution (EMI). It complies with the FCA's security requirements and has designed and built a secure, bank-grade, foreign exchange and treasury management solution which is cloud-hosted in accordance with FCA Guidance note FG16/5.
4.  Export and integrate with accounting systems
Easing life on the road is one thing, but what about the finance team? Scanned and tagged receipts and user-defined reporting can save significant amounts of time, but also look for other functions.
Does the card and payment solution integrate with your finance system? Can you save time and reduce manual errors by importing transactions? Also, look for a solution that supports batch transactions for loading cards or making other bulk payments.
"It's fantastic to be able to buy and manage multiple currencies from one account. We use Centtrip for all our international payments and touring expenses management, saving us significant time and money. And with direct access to live markets we are no longer subjected to any hidden fees."

Ian McAndrew, Wildlife Entertainment (Arctic Monkeys)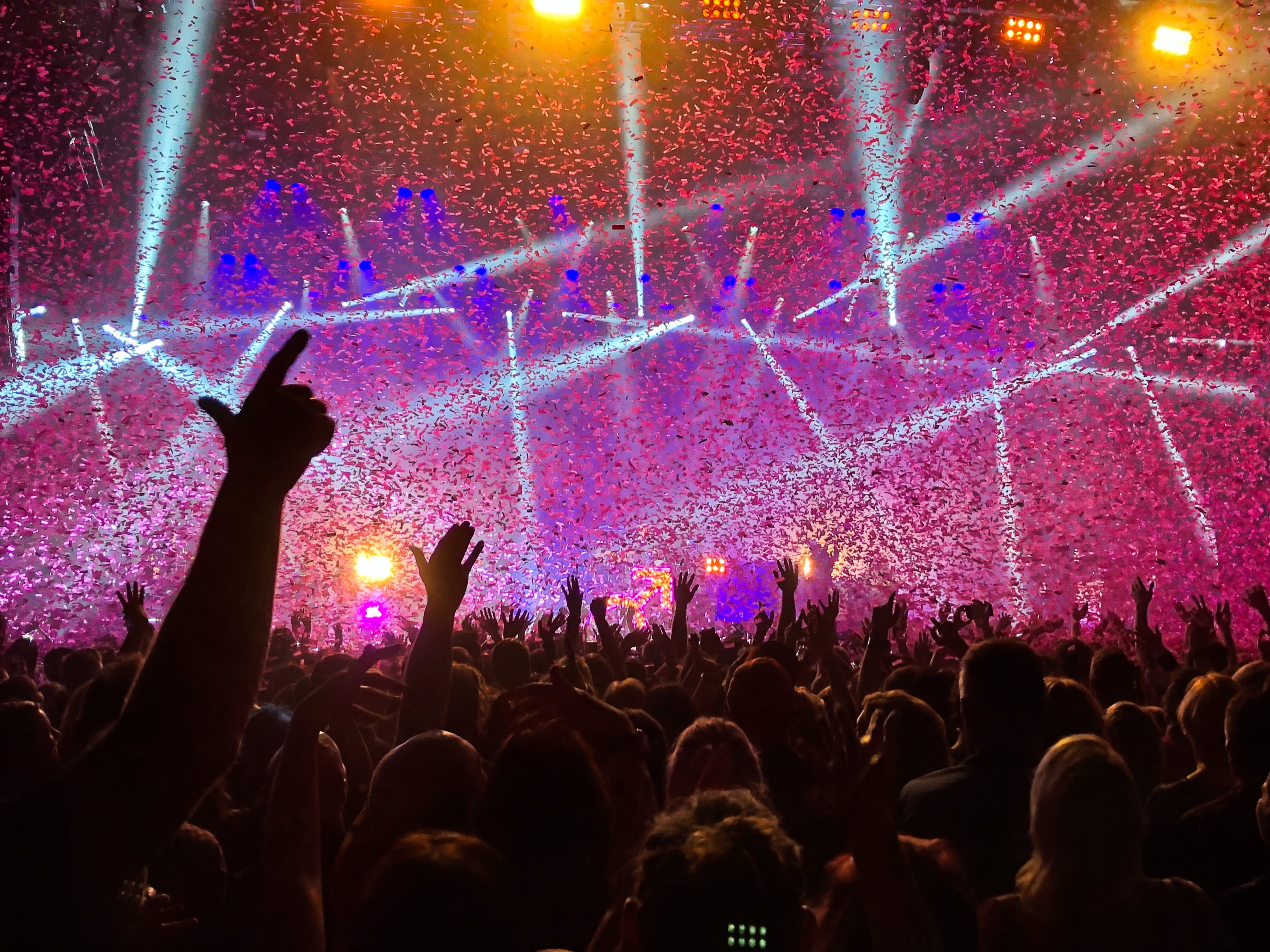 5.  Ensure excellent 24/7 support
Finally, one of the soundest ways to improve your own artist management operations is to ensure that the partners you rely on provide the expert service you need, when you need it.
Questions to ask of any supplier include:
·       Can you easily speak to a human being whenever you need to, wherever you are?
·       Will they be experts who can quickly understand and resolve your issue?
·       Will they understand your world and the unique challenges of artist and tour management across international boundaries?
·       Are they proactive, anticipating and raising potential issues before you're aware of them?
·       Are they supporting a system that was specifically designed to meet the needs of the most demanding customer scenarios?
"Working with Centtrip has always been a really good experience. The team is just brilliant – always approachable, amenable and responsive. I feel that, the way Centtrip has dealt with us, they're the company to stick with in order to make this happen."

Johnny Evans, Group CFO, AEI Group
Designed for the needs of international artists
Centtrip was designed specifically for the needs of internationally mobile operations like touring artists, film and television productions, and superyacht crews. Our solutions have been designed with you and your clients in mind, co-created by people in the industry, and supported by those who understand your world.
In our next post we'll look specifically at the payment and expense management features that can help you stay in control as your artists move around the world.
In the meantime, you can read more about how Centtrip supports its music clients at Centtrip.com/music.