Tight but loose: how to help your artists achieve but keep control of costs
Things happen on tour. Problems and opportunities arise and the touring party needs the payment tools to face whatever comes their way.
In our last post, we looked at visibility and control, security and support from the payment and expense management solution you choose. Those are critically important, but they mustn't get in the way of making things happen.
"Tight but Loose" wasn't just the musical philosophy of the mighty Led Zeppelin, it also describes what you need from your expense and payment systems – tight enough that you know what's happening, but loose enough that it doesn't get in the way.
Things happen on tour. Problems and opportunities arise and the touring party needs the payment tools to face whatever comes their way.
How can you find the right balance?
1.  Use multi-currency prepaid cards with high limits
Behind every artist is a team of dedicated professionals looking after publicity, creative support, daily business and more. As an artist's business manager or accountant, you don't want to slow things down, but you do need to keep tabs on every expense from guitar strings to social streams.
One powerful and flexible solution is to use prepaid cards. With the right card provider, you can issue the artist and every member of their team or touring party with a card and app combination that helps you and them keep track of everything they spend.
To empower people to respond quickly as opportunities or issues arise, you should ensure the card solution you choose is up to the job.
Firstly, check that it has transaction and balance limits that are high enough for your needs.
For example, the Centtrip multi-currency prepaid Mastercard has the highest balance and transaction limits on the market, allowing you to:
·       Hold up to 15 currencies, up to £350,000, on a single card
·       Spend up to £150,000 in a single point-of-sale or online transaction
·       Withdraw up to £4,000 daily from 2.1 million ATMs worldwide
·       Instantly transfer up to £200,000 per day to one or multiple cards
Secondly, be sure to use multi-currency cards so that you avoid (or at least minimise) foreign currency transaction charges and the poor exchange rates that card issuers often levy.
To simplify and speed support for your artists on tour, consider a solution that gives you real-time visibility and control across multiple, independent accounts from a single interface.
Also, look for an expense management solution that makes it easier for individuals to track what they spend.  Features like receipt capture and cash manager ensure that no expense goes unaccounted for while tailored, real-time reporting makes it simple for you or the tour manager to keep on top of spend to date. 
Systems like Centtrip's award-winning app also give authorised users the ability to instantly lock or unlock cards, and to remove, add or switch funds between cards from a simple, anytime, anywhere interface.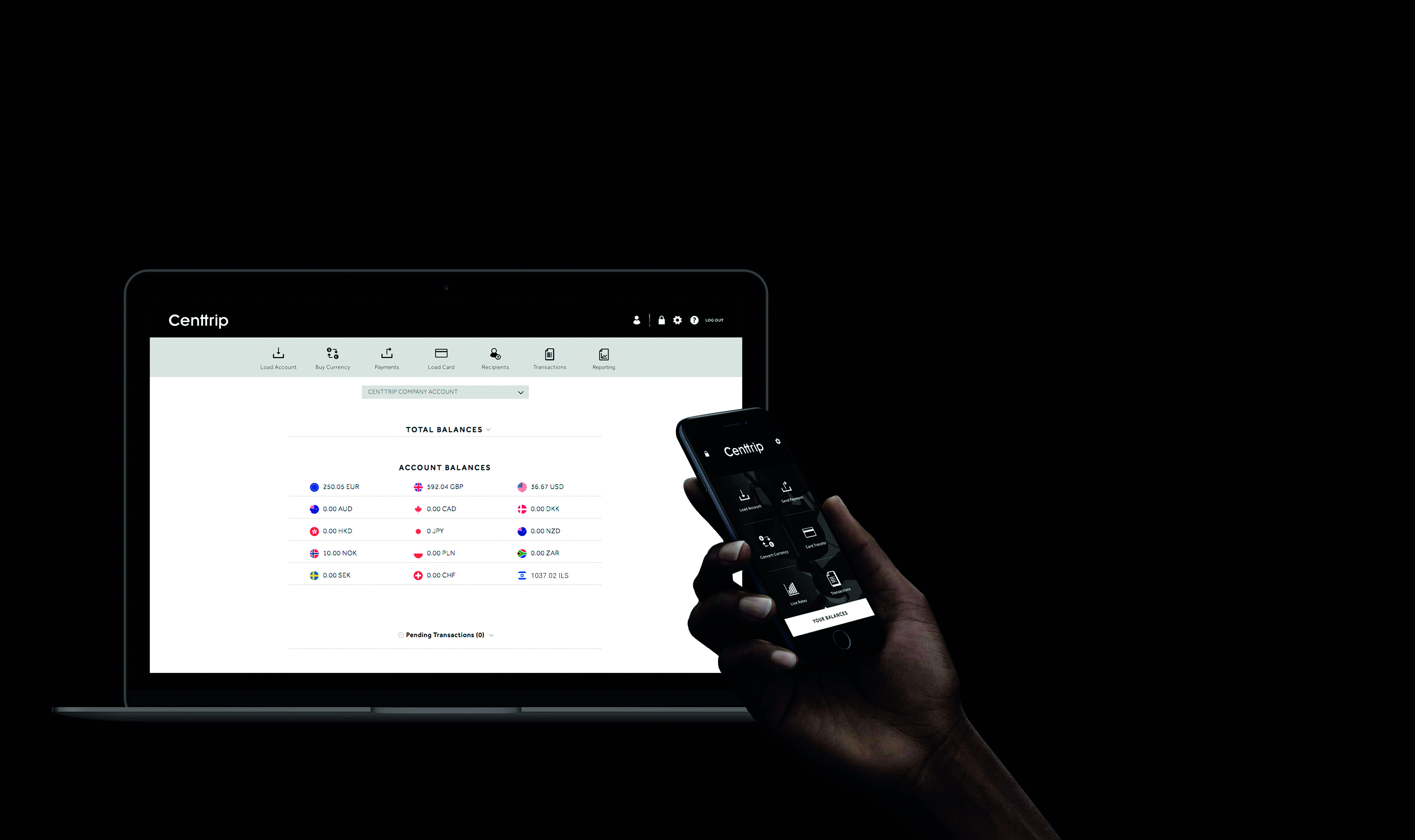 2.  Make multi-currency payments quickly and efficiently
Time is precious, whether you're booking studio time or arranging logistics for an international tour. But sometimes the necessary preliminaries are painfully slow. International payments can be a cause of delay. They can be expensive too, with high bank charges and poor exchange rates.
The most common way to send international payments is by SWIFT. UK banks typically charge between £25 and £40 per transaction and exchange rates are often between 2% and 5% over the live-market rate. On top of that, SWIFT payments can take between three and five days or longer to arrive, depending on the processing bank and system at every stage. That's not ideal if your artist's on a tight schedule.
Other options like SEPA, which operates across the European Economic Area, are both faster and cheaper, but tend to be national or regional in operation.
To improve the speed and cost of international payments and receipts, ensure your payment processor automatically offers you the best route. Some simply default to SWIFT.
Also, consider a provider that offers free and instant, on-network payments. CenttripNow, for example, allows users to make instant, fee-free payments across the Centtrip network. If an artist and label, or a venue and management company, are both on Centtrip, payments can be made instantly between accounts, helping to speed the overall process and supporting you in providing a more efficient service to your talent.
"In a world where royalties are becoming more complex, Centtrip makes things simpler. Cooking Vinyl wouldn't exist without its artists and I feel strongly that we should pay our artists accurately and on time. Centtrip helps us achieve that."

Suzanne Lachapelle, Finance Director, Cooking Vinyl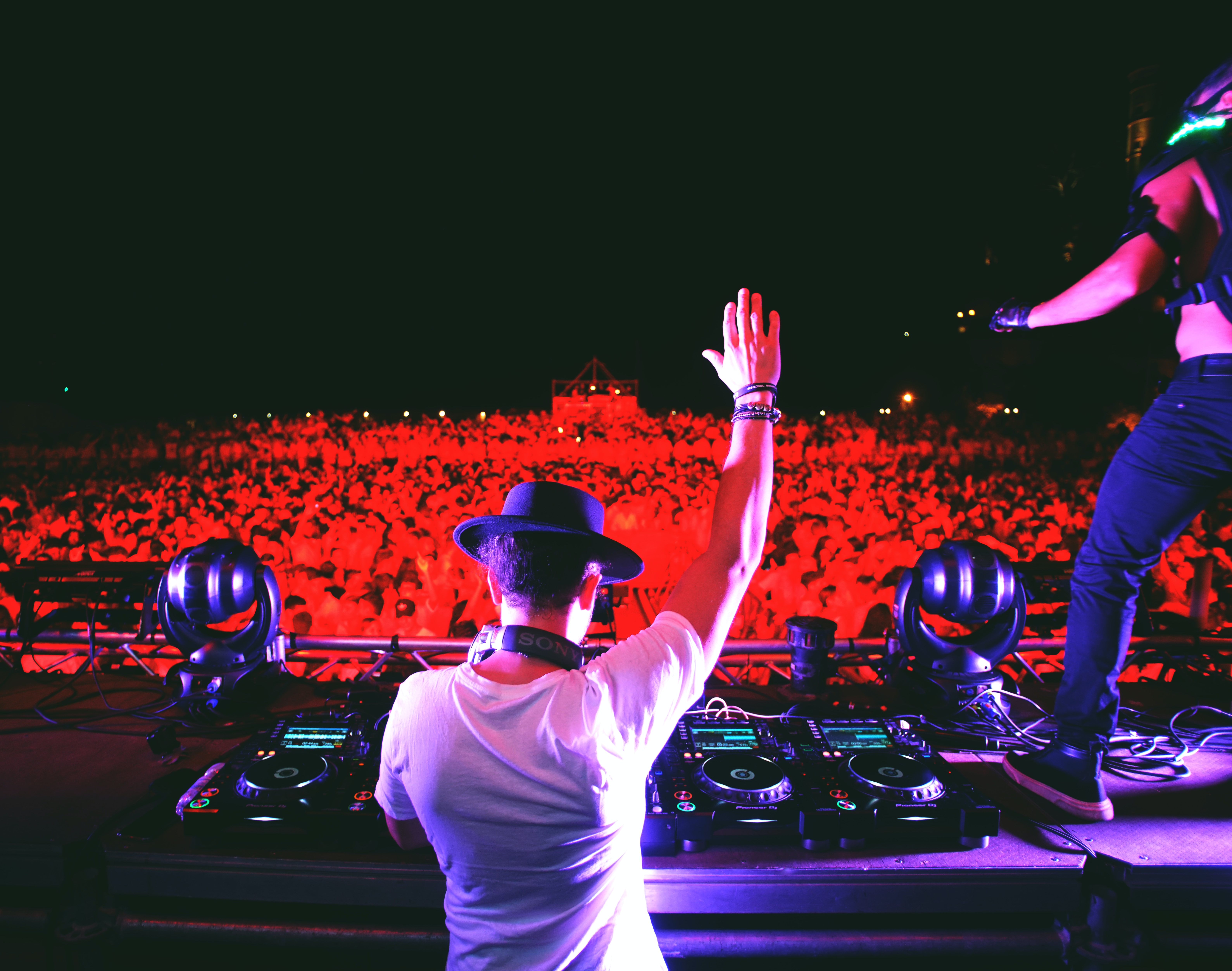 3.  Switch to cash-free touring
Putting a band on the road these days means more than a beat-up Transit van. It's bigger than Dylan driving the Rolling Thunder tour bus or Jackson Browne running on empty. Even a small tour is a big exercise in logistics, control and empowerment.
Touring can be a cash-intensive operation, with managers juggling large sums in different currencies as they move across borders.
But, the everyday world is increasingly cashless, especially after Covid-19, and cash-free touring lowers operational risk, potentially reducing insurance premiums, too.
Using a widely recognised and accepted card improves flexibility, transparency and your ability to account to artists for every dollar or euro spent on their behalf.
And, if a little cash is unavoidable, the Centtrip card provides access to 2.1 million ATMs around the world, a cash manager feature to keep track, and the ability to turn ATM access on or off on a per-card basis.
"In the past, tour managers would arrive at the end of a tour with lots of cash in different currencies. We'd have to count it out with them, give them a receipt, then insure someone to walk it down to the bank … [Using Centtrip], everything is transparent. There are no grey areas."

Lloyd Quilty, Director, SRLV
Enabling opportunity while keeping control
It's a tricky balance, but essential when costs are high, margins tight and talent scarce. Centtrip gives your artist-clients and their crew the ability to handle opportunities and issues as they arise, while you always stay in the loop.
In our next post we'll look at the international dimension and the best ways to avoid the unexpected costs of dealing in different currencies.
In the meantime, you can read more about how Centtrip supports its music clients at Centtrip.com/music.