How to support international touring artists
"Centtrip really understood our needs and those of our clients. Their technology enabled us to access live markets, saving everyone time and money."
Read more about how Centtrip supports SRLV.
When your clients are on the road, around the world, round the clock, it can be tough to support their needs. Even when they're back home, their money may be elsewhere.
Top 40 accounting firm SRLV specialises in supporting individuals and businesses in the music, media and entertainment sector and, as director Lloyd Quilty says,
"We're on the end of the phone for everything."
Managing foreign currency flows for touring artists can be a particularly expensive headache.
Changing country every few days means income and expenditure in various currencies: receipts get delayed, available funds are in the wrong currency and everything seems subject to high charges and unfavourable exchange rates. Time differences and the demands of a touring schedule means that artists seldom have time for any last-minute or ad hoc paperwork.
To support its clients, SRLV uses Centtrip.
A responsive, competitive currency platform
"We use Centtrip daily," Quilty says. "We use it like a bank, for currency conversions and as a payment platform. The exchange rates we get with Centtrip are a massive benefit for touring artists."
Clients can hold balances and make payments in multiple currencies. International artists can choose to keep balances in their preferred currencies (for example, holding US dollars until next year's tour) or to convert them when they choose.
With real-time reporting and live market rates, Centtrip also makes it easy to respond to dynamic situations.
"When the Brexit referendum happened [in June 2016], sterling took a turn for the worse. The currency platform allowed us to exchange various currencies we were holding into sterling. With the live market rates offered by Centtrip, we made significant savings for our clients."
Centtrip helps tours run more smoothly
SRLV clients use the Centtrip prepaid Mastercard for on-the-road expenses. The card's uniquely high balance and transaction limits were specifically designed for demanding scenarios like international touring. Each client account can hold up to 15 different currencies and cards can be pre-loaded with up to £350,000 each, again in up to 15 currencies. New cards can be in users' hands within days of a request, making it easy to cope with personnel changes.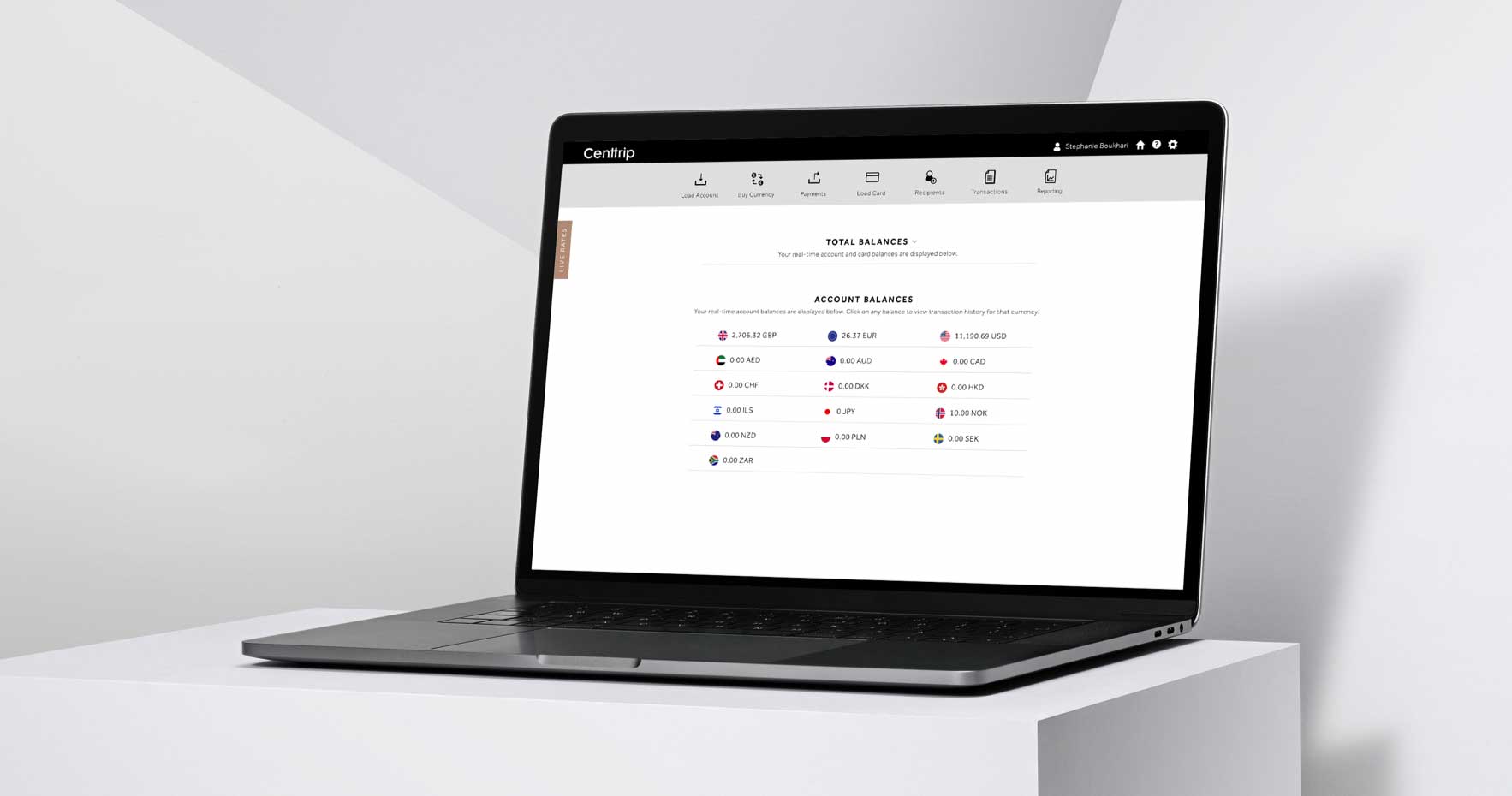 At the same time, the award-winning Centtrip app gives authorised users real-time, anytime visibility and control over expenditure. As a result,  
"At the end of the night, after a gig, sitting on the tour bus, the tour manager can go onto the app and see what was spent that day: 'Oh yes, I'd forgotten about that, here's the receipt for this, there's the receipt for that.' Then, they can send it all across to us and it's done and dusted."
"Centtrip understands what our clients need"
But, Centtrip is more than technology. It prides itself on excellent customer service delivered by a dedicated team that understands their world and yours.
SRLV director Grant Court explains,
"Centtrip understood what our clients need. The online account and app are easy to use, updated throughout the day and there is a great office support team for more complicated matters."
"Centtrip's customer service is excellent," Quilty says. "The team works hard and they deal with queries very quickly. They're always going above and beyond to make sure the clients are looked after."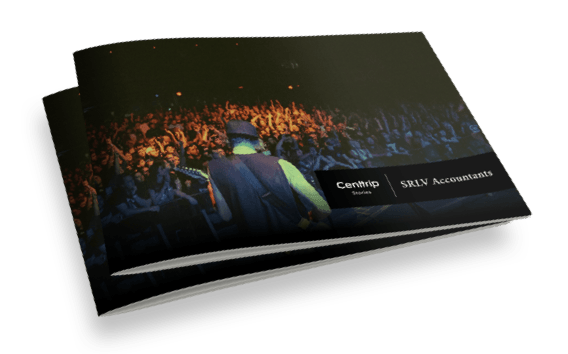 Download your free copy, now
You can read more about how Centtrip supports SRLV and its clients in the Centtrip Story.