Sarnia Yachts chooses service, support and a trusted partner for payments
"Having Centtrip as a trusted partner gives us confidence and comfort for the future. We know that we've got a platform there to be able to look after our clients."
Download the full Centtrip Story to read more.
When you provide a distinctive service, you face a distinct set of challenges.
Sarnia Yachts provides a unique combination of services and expertise to superyachts from 24 metres up to the very largest.
"There are many great companies out there that provide yacht ownership, yacht management or crew management services. Some provide a combination, but very few do all three," director Bruce Maltwood told us.
Having everything under one roof means Sarnia Yachts can reduce complexity and duplication of effort and cost.
But, providing yacht ownership services requires the group's corporate ownership arm, Sarnia Yachts Limited, to be a licensed and regulated fiduciary business. With the additional responsibilities and scrutiny involved, along with the need to provide top-level service to demanding clients, Sarnia Yachts is very particular in its choice of partners.
For cards, payments and expense management, Sarnia Yachts chose Centtrip.
"In common with Sarnia Yachts' regulated fiduciary arm, Centtrip is a regulated business and it safeguards client funds in separate accounts with established banks," explains Bruce. "Each yacht has its own, segregated multi-currency account which can be used to make payments and fund cards. This segregation is vital for us as directors of yacht-owning companies as we have regulatory requirements in relation to client accounts."
Shared values, a similar client base and a deep understanding of the yacht sector are important to Sarnia Yachts. It also values specific aspects of the Centtrip service:
Reliable and responsive card and expense management
"A yacht is a 24/7 operation and you can't have periods when the card's not available. Having a card, like Centtrip, that works 24/7, anywhere in the world, is critical."
Excellent customer service
"The people at Centtrip are very accessible and we have built a good relationship with them. If we have a problem, they are on the end of a phone [and] you're speaking to people that can actually action your request."
A partnership for the future
"[With Centtrip] we know that we've got a platform there to be able to look after our clients. After all, we've been around for over 50 years now and we want to make sure we're around for another 50."
We also spoke with Sarnia Yachts' Chief Operating Officer, Lee Madgewick. You can read about his experience and perspective here.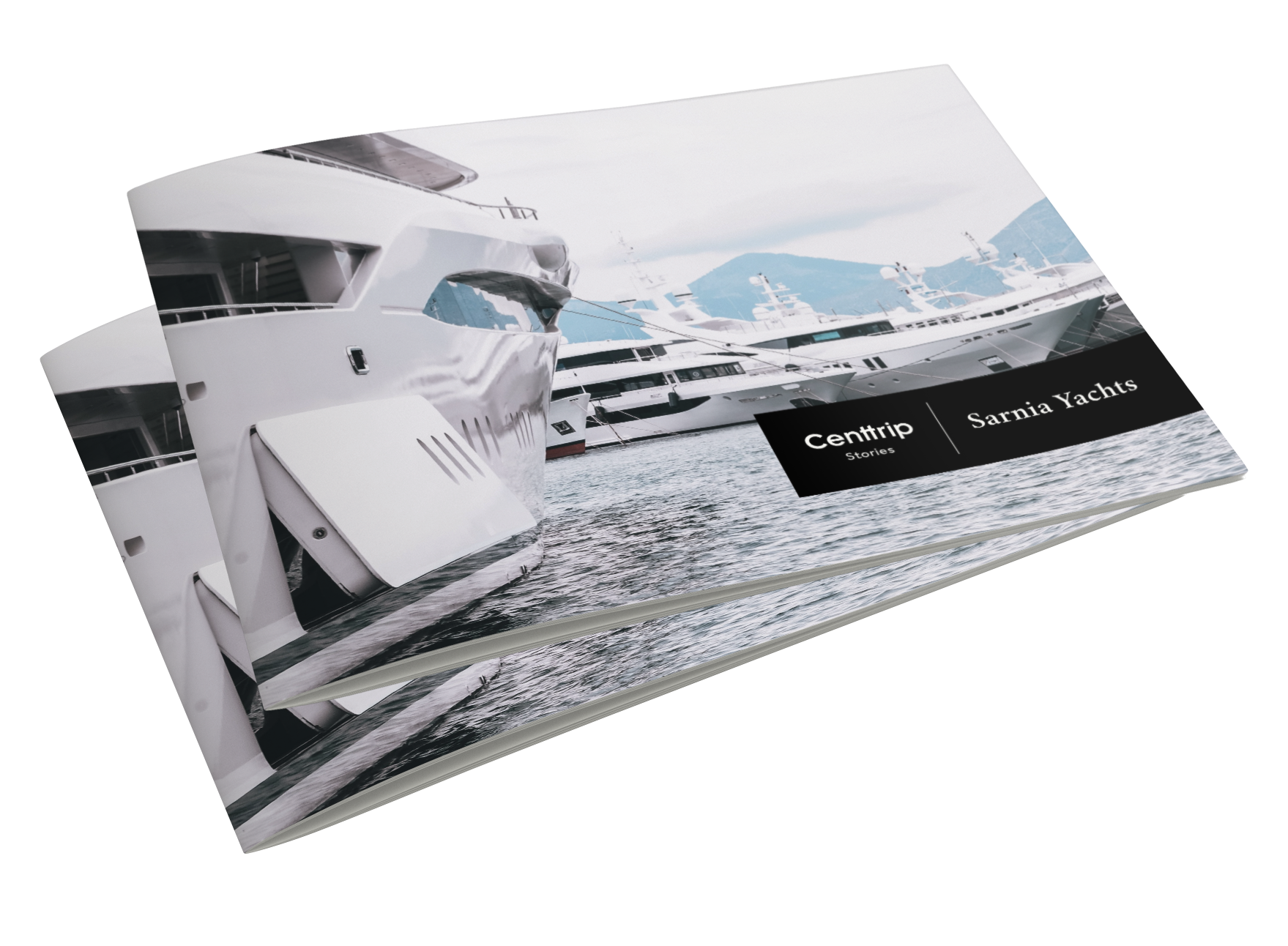 Download your free copy, now
To read the full Centtrip Story, please download the pdf by filling out the short form below.