Understanding the importance of security in superyacht operations
Superyachts and their passengers attract attention, both wanted and unwanted. Ensuring privacy and security must be top of the list for yacht operators.
Last time, we looked at how your payment solution can affect the quality of guest services. Now, let's look at the critical matter of security.
1.  Adopt cashless cruising
Some yachts still sail with a safe full of cash, in all the currencies required for the voyage.
Modern anti-money laundering regulations make that an ever-harder model to sustain. In many jurisdictions, it's simply not possible to equip your captain with €50,000 or €100,000 in cash.
Nor is it desirable. The everyday world is increasingly cashless, especially after Covid-19, and cashless cruising lowers operational risk, potentially reducing insurance premiums, too.
Using a widely recognised and accepted card improves accountability, transparency and your ability to account to clients for every dollar or euro spent on their behalf.
It also simplifies APA management and the captain's administrative burden. Have separate cards for yacht operations and client APAs so that money never gets muddled.
"Cash is so messy, now. We steer clear of it almost entirely. We tell our crews to use their cards wherever they can. If they do need cash, they can withdraw it from an ATM using the Centtrip card, so it's accounted for. It keeps tracking and accountability high and hassle low."

Rob Dolling, Director, Verpeka Dolling
2.  Define and manage your internal controls
Every organisation is different. You don't want to compromise established structures by bending to a generic, out-of-the-box system, so look for a card or payment management solution that lets you define ownership, reporting and authorisation hierarchies that suit your needs.
For example, a charter yacht captain may want to cascade a client's APA to the chef and sous chef, the chief steward, head of interior etc. The yacht operations budget may be allocated to the chief engineer, deck crew and interior crew. In all cases, the captain and shore-based support will want to retain real-time visibility and control.
Similarly, user-defined, real-time reporting will enable you to accurately and instantly account to owners or charter clients for monies spent.
At a management company level, look for a solution that can handle your unique complexity, allowing you to see and manage separate entities or cost centres from a single interface.
"In common with Sarnia Yachts' regulated fiduciary arm, Centtrip is a regulated business[*] and it safeguards client funds in separate accounts with established banks. Each yacht has its own, segregated multi-currency account which can be used to make payments and fund cards. This segregation is vital for us as directors of yacht-owning companies as we have regulatory requirements in relation to client accounts."

Bruce Maltwood, Director, Sarnia Yachts

Read Sarnia Yachts Bruce Maltwood's full Centtrip Story here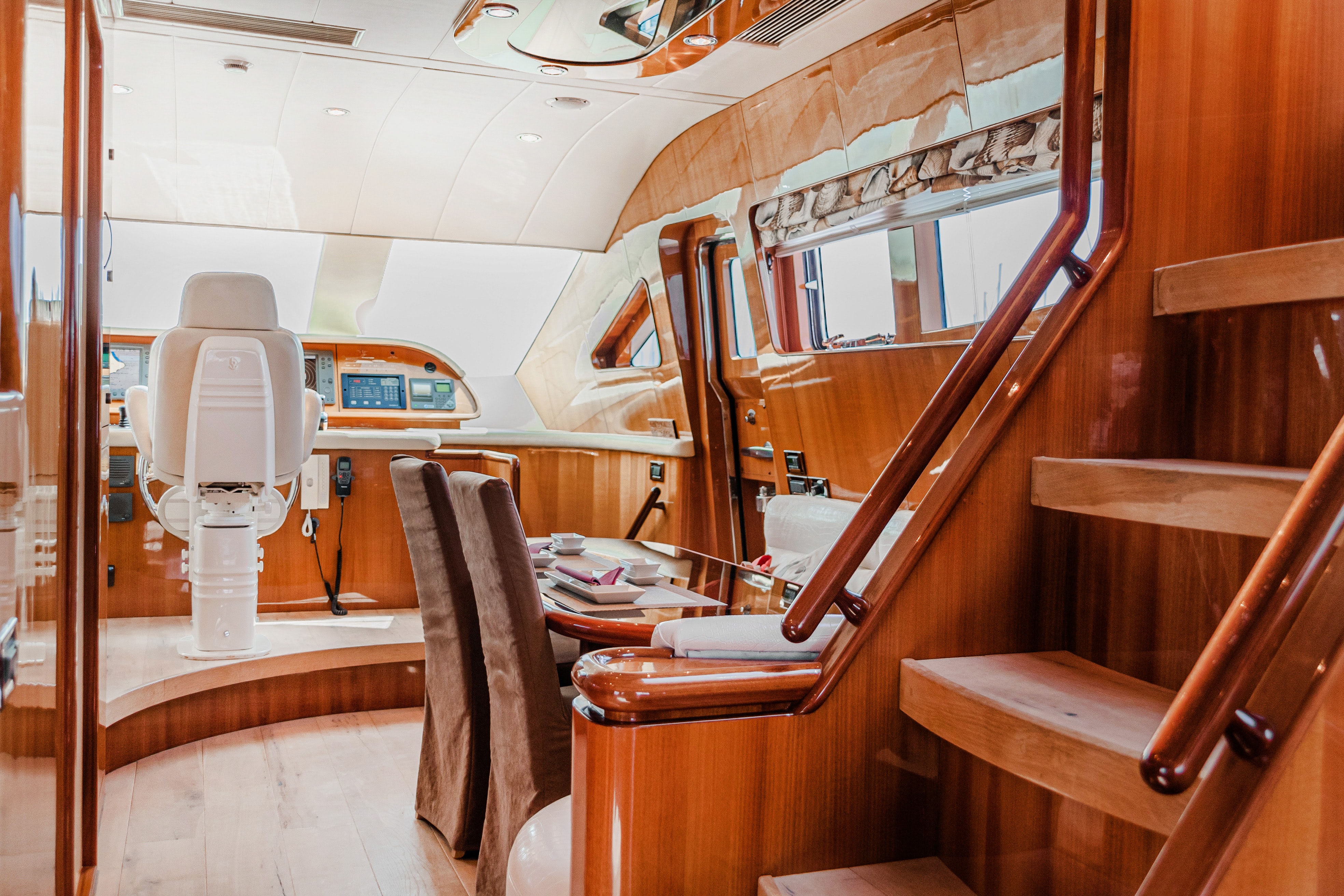 3.  Ensure secure, error-free data transfer
The transaction data in your payment systems is critical to your yacht operations. Whether it's a small number of high-value invoice payments for the boat's operational account or a high volume of smaller card transactions, the data needs to be handled efficiently and securely.
To avoid tedious and error-prone, manual rekeying, or complex export/import routines, look for a system that offers secure API integration.
A solution like Centtrip uses standard authentication methods and a secure API key that allow you to manage your transaction data within your chosen ERP or accounting system. You can map expenses to your ledger codes and assign transactions to the relevant project, category or account and understand cost allocations and account balances on a timely basis, even when managing multiple, independently owned yachts.
4.  Demand best-in-class security
 Cards get lost, cards get found, cards get stolen. A simple feature like safe mode – that allows an authorised user (cardholder, captain or shore-based team) to instantly lock or unlock a card – avoids the stress and inconvenience usually associated with missing cards.
With the Centtrip prepaid Mastercard, you can also instantly transfer funds to, from and between individual cards using the Centtrip app. Some users prefer to keep their cards empty until needed, others preload the card with the full available budget. The choice, and the control, is yours.
A further important consideration is the speed of issuing a new or replacement card. Whether it's replacing a lost card or equipping a new crew member, check that your card provider can deliver a card to wherever you'll be, whenever you need it.
Some providers need weeks rather than days to respond, jeopardising your own yacht operations and service levels.
"Centtrip does a great job for us which ultimately means a great service for our clients. The team is really easy to deal with and they respond very quickly, whether it's a simple question or sending new cards to a crew on the other side of the world."

Lee Madgewick, Chief Operating Officer, Sarnia Yachts
System-level security
Look beyond card-level security. For example, does access to the system require two-factor authentication? Are data transmissions suitably encrypted?
Does the provider comply with industry standards of information security?
Also, check that your treasury or payment solution provider is authorised and regulated by a recognised body. Centtrip, for example, is authorised and regulated by the Financial Conduct Authority (FCA) as an electronic money institution. It complies with all off the FCA's security requirements and has designed and built a secure, bank-grade, foreign exchange and treasury management solution which is cloud-hosted in accordance with FCA Guidance note FG16/5.
Securing your yacht operations
Security, privacy and separation of legal entities are vitally important in the world of yacht operations. Above are just a few aspects to explore as you select a payments and expense management solution for your yacht management business.
In our next post, we'll look at making payroll payments. Often a large, fixed cost for yacht operators.
In the meantime, you can read more about how Centtrip supports its marine clients at centtrip.com/marine.
[*] Centtrip Limited is an Electronic Money Institution authorised and regulated by the UK Financial Conduct Authority (FCA; FRN 900717). By law, Centtrip safeguards client monies in separate accounts held with established financial institutions. All client funds are held in ring-fenced client trust accounts with established UK and international banks. Client funds are wholly segregated from Centtrip's own funds at all times. Sarnia Yachts Limited is regulated by the Guernsey Financial Services Commission as a licensed fiduciary.
Want to know more?
Superyachts and their passengers attract attention, both wanted and unwanted. Ensuring privacy and security must be top of the list for yacht operators.