You need effective reporting and administration to support world-class yacht operations
Communication, transparency and accountability are at the heart of good yacht operations. But so is the clear separation of legal entities. Captains, crew and management companies answer to owners and charter clients. Sound reporting and administrative processes make those responsibilities simpler to manage.
In the last of our current series of posts on world-class yacht operations, we look at the importance of getting the admin right, so that it serves your entire operation from legal ownership through to buying those last-minute lobsters in a tiny bay on a faraway island.
1.  Manage separate legal entities
From family offices, through international ownership structures, to running consecutive charter bookings, yacht management can be complex. An ever-changing regulatory landscape adds to the complication.
As Sarnia Yachts' Bruce Maltwood told us, "The landscape is changing all the time with increasing complexity and the need for transparency therefore you've got to be much more joined up to be able to deliver the right service."
In selecting a payment, card and expense management platform, make sure it can handle the complexity you need. How easy is it to manage multiple separate legal entities? Can you do this from a single interface?
Many solutions are intended for a single entity only.
"In common with Sarnia Yachts' regulated fiduciary arm, Centtrip is a regulated business[*] and it safeguards client funds in separate accounts with established banks. Each yacht has its own, segregated multi-currency account which can be used to make payments and fund cards. This segregation is vital for us as directors of yacht-owning companies as we have regulatory requirements in relation to client accounts."

Bruce Maltwood, Director, Sarnia Yachts

Read Sarnia Yachts Bruce Maltwood's full Centtrip Story here
2.  Use an expense management app for easy tracking and reporting
Issuing purchasing cards or credit cards is an easy way to facilitate ad hoc purchases, but the subsequent control and reporting can be a headache.
To avoid this, look for an expense management solution that includes mobile phone receipt capture and coding. With an app like Centtrip's Expense Management feature, you can pre-code transaction types to your chart of accounts. Cardholders can take a picture of receipts at the time of spending, add any notes and everything gets instantly uploaded. No more lost receipts. No months of waiting for a grubby envelope of tatty, faded paper.
This makes it easier for individuals to track what they spend and ensures that no expense goes unaccounted. Tailored, real-time reporting makes it simple for you or department heads to keep on top of spend to date. 
Systems like Centtrip's award-winning app also give authorised users the ability to instantly lock or unlock cards, and to remove, add or switch funds between cards from a simple, anytime, anywhere interface.
"Historically captains would have two to three weeks' worth of receipts waiting for a spare couple of hours to punch them all into a spreadsheet, but with Centtrip expense management, we upload all our expense categories, cardholders can scan receipts as they go along, and we can see what's being spent in real-time."

Lee Madgewick, Chief Operating Officer, Sarnia Yacht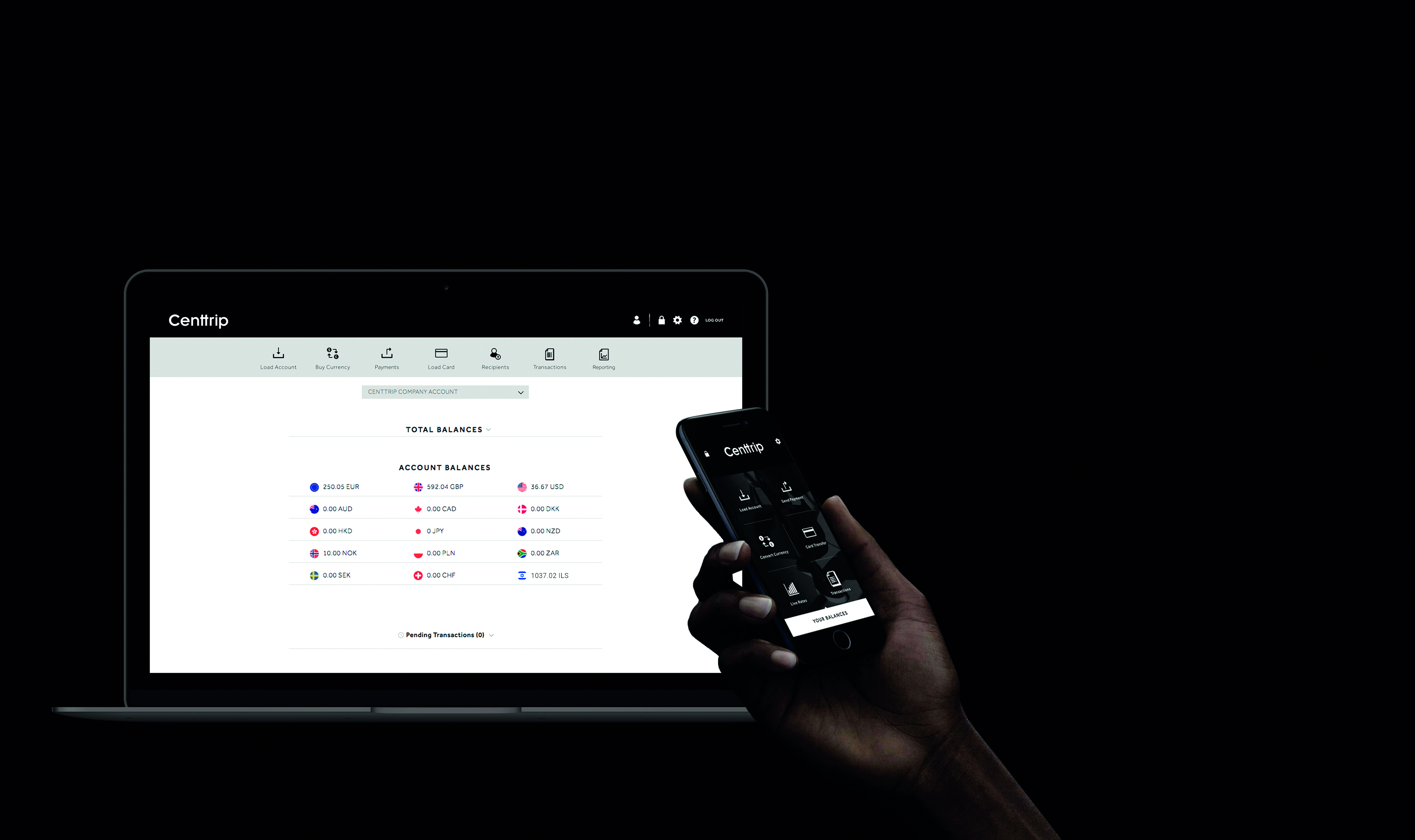 3.  Look for user-defined, real-time reporting
Don't be limited by restrictive, pre-determined reporting formats and schedules. A good reporting system should enable you to tailor reports to your specific needs and routines: perhaps a weekly, by activity print-out for charter clients, a monthly, per cost-centre upload for yacht operations. You decide.
Look for anytime reporting. A detailed credit card report is useless if it arrives eight days after the charter has ended. Real-time reporting lets you account for the end of charter, breakfast champagne. It also means captain and crew can do their admin at their convenience, whether that's the quiet early morning or during the post-lunch siesta.
Using a receipt capture app will help ensure that nothing gets forgotten, lost or unaccounted for.
"Centtrip has enabled us to remove the need for cash onboard our vessels, which benefits our business, our captains and our clients. The real-time reporting features keep us up to date 24/7 enabling our captains to stay on budget and know in advance if more funds will be required. It gives us the ability to instantly reconcile accounts when dealing with back-to-back charters as well as provide the charterer with details for expenditures straight away."

Maria Giovanniello, Director of Finance and HR, Northrop & Johnson
4.  Manage your money in multiple currencies
Managing a mobile, multi-currency business can quickly get expensive. On some voyages, every day means a different currency.
To avoid a constant stream of foreign transaction charges on cards and unfavourable exchange rates at every turn, use multi-currency accounts and cards.
With Centtrip you can hold unlimited amounts in up to 15 currencies in a single account. You can transfer up to £200,000 per day between account and cards instantly and hold up to £350,000, again in 15 different currencies, on each Centtrip prepaid Mastercard.
When it comes to making payments, you can spend up to £150,000 in a single card transaction and withdraw up to £4,000 daily from 2.1 million ATMs worldwide.
Payments or transfers between Centtrip accounts are instant and fee-free, while off-network payments (like SWIFT, SEPA etc) can be executed quickly at competitive rates.
5.  Integrate with your ERP or accounting system
Making life at sea easier is one thing, but what about the finance team? Scanned and tagged receipts and user-defined reporting can save significant amounts of time, but also look for other functions.
Does the card and payment solution integrate with your finance system? Can you save time and reduce manual errors by using a secure API? Also, look for a solution that supports batch transactions for loading cards or making other bulk payments.
"Having failsafe financial security, knowing you can provision for every eventuality, and having a financial partner that understands your world really gives you peace of mind. Centtrip's made the financial side of yacht management a pleasure."

Rob Dolling, Director, Verpeka Dolling 
Supporting world-class yacht operations
In this series of posts, we've looked at how the payment and expense management platform you choose can affect different aspects of your yacht management operation. We've looked at guest services , security, payroll management, and reporting and administration.
If you'd like to know more about how Centtrip, supports its superyacht clients, please visit centtrip.com/marine.
[*] Centtrip Limited is an Electronic Money Institution authorised and regulated by the UK Financial Conduct Authority (FCA; FRN 900717). By law, Centtrip safeguards client monies in separate accounts held with established financial institutions. All client funds are held in ring-fenced client trust accounts with established UK and international banks. Client funds are wholly segregated from Centtrip's own funds at all times. Sarnia Yachts Limited is regulated by the Guernsey Financial Services Commission as a licensed fiduciary.
Want to know more?
Communication, transparency and accountability are at the heart of good yacht operations. But so is the clear separation of legal entities. Captains, crew and management companies answer to owners and charter clients. Sound reporting and administrative processes make those responsibilities simpler to manage.